Noxion LED Bolt G9 3.8W 830 | Warm White - Replaces 40W
Sold out. See alternative product
See now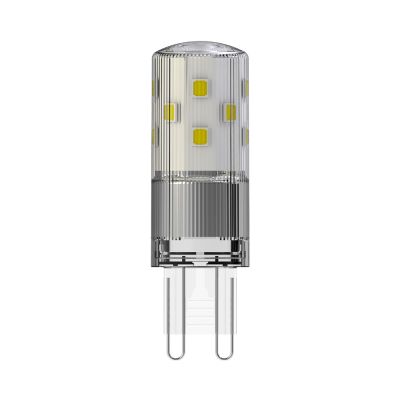 Specifications
Noxion LED Bolt G9 3.8W 830 | Warm White - Replaces 40W
Description
Noxion LED Bolt G9 3.8W 830 | Warm White - Replaces 40W
The Noxion LED Bolt G9 3.8W 830 | Warm White - Replaces 40W is the energy-efficient replacer of conventional G9 halogen bulbs. Due to its small size, this Noxion LED capsule bulb is suited as decorative lighting. In addition, the G9 LED capsule bulb has all the benefits of LED lighting and the expertise of Noxion! While conventional capsule bulbs use 40W, the Noxion LED capsule bulb G9 can realise the same light intensity with only 3.8W. This way, you will get the same from your lighting for much less energy! Furthermore, this G9 LED capsule bulb has a lifespan of 15000 hours.
What does the Noxion LEDcapsule LED G9 capsule bulb offer?
Energy label A++
A colour temperature of 3000K - Warm White
A warranty of 2 Years
When replacing your lighting, always check the dimensions of the LED G9 replacer. This can differ from the conventional halogen bulb. Do you need more advice concerning the Noxion LEDcapsule LED capsule bulb? Get in touch with our customer service; we are happy to help!
Need help?
Contact our light specialists for free advice.